Nº Registro: CTR-40/52 Categoría: 3 estrellas
The Rural Hotel El Adarve is a rural lodging located in a building of traditional style that is located in the medieval villa of Ayllón, located in the Northeast area of Segovia. Ayllón is a medieval villa that surprises the traveller by its architecture, its traditions and its streets, in where you could enjoy the nature at any moment.


The building where it is, built in 1999, is of traditional style and rustic kind, with stone walls, wooden ceilings and mud floors. The house is located in the historical-artistic set of Ayllón and its main façade drives to one of the most emblematic and centric streets of the locality, El Parral Street.



It has a total of 8 bedrooms, all of them with bathroom. They are distributed of the following way: 5 double beds, 1 single, 1 triple and 1 quadruple. We also have for your disposal 1 extra bed and 1 cot.

Some bedrooms are attic and some others have terrace, from where you can contemplate the art, the history, the traditions and the streets of the villa.


The decor is simple and traditional, with old and restored furniture that create a warm and cosy environment where you could enjoy the tranquillity and calm that you were looking for.

El Adarve serves the breakfast every day in the dining room, an ideal place to relax and to play cards or table games. In the living room with fireplace you could get information about the area. Besides, there is a yard outside with benches and tables.
KIND:
Hotel Rural
CAPACITY:
19
RENTAL:
Bedrooms
LOCATION:
Population
PETS:
no
DISABLED ACCESS: no
EQUIPMENT AND SERVICES
Indoor kit
Bathroom in the bedrooms, Heating, Fireplace, Credit card, TV in bedrooms, WIFI
Outdoor kit
Good views, Garden furniture, Yard, Terrace
WHERE TO GO
Ayllón, Conjunto Histórico-Artístico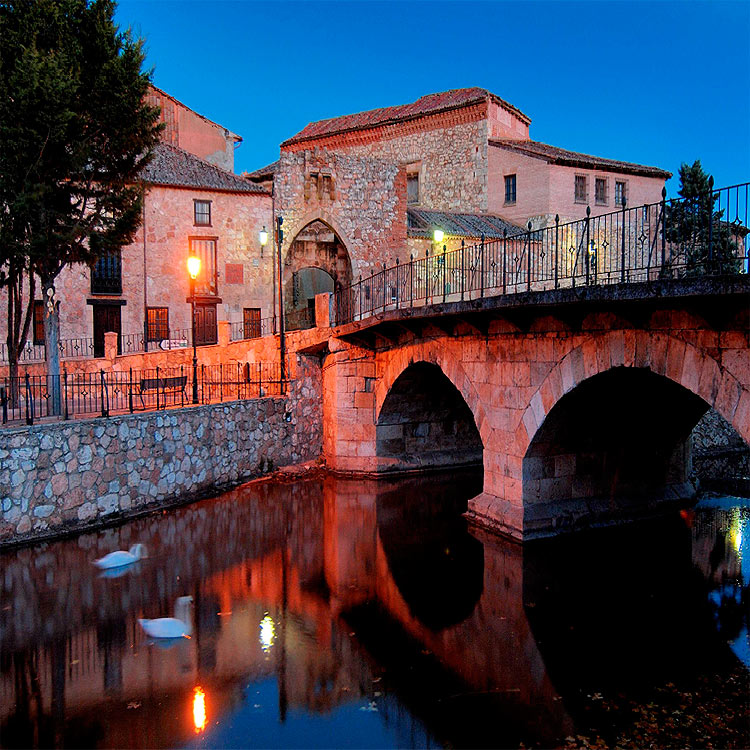 Ayllon summarizes the legacy of Castile in the sixteenth and sixteenth centuries frozen, hidden and guarded with care to release day and surprise visitors from the sights and cuisine of a medieval vil...
RUTA DE LOS PUEBLOS ROJOS Y NEGROS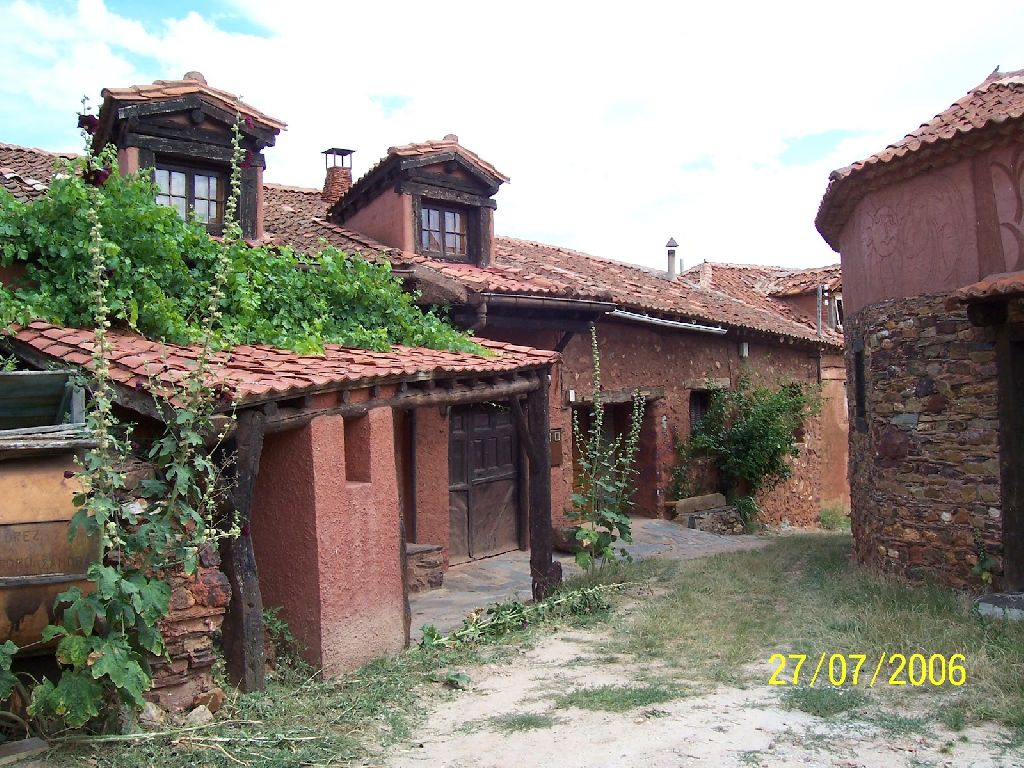 Estos pueblos de la Sierra de Ayllón se les denomina así por la arquitectura arcillosa y pizarra que emplean para su construcción.
Parque Natural Las Hoces del Río Riaza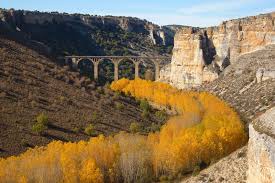 Paisaje formado por hoces, acantilados y un excepcional hábitat para las rapaces. En el entorno de las hoces como destacar el pueblo medieval de Maderuelo.
UPCOMING EVENTS
XVII CURSO INTERNACIONAL DE MÚSICA AYLLÓN 2017
En Ayllón, del 17 al 26 de agosto
La realización de un festival de conciertos paralelo al curso es uno de los puntos fuertes de nuestro proyecto. Cada noche los alumnos tienen la ocasión de escuchar conciertos interpretados por sus pr...
Fiestas Virgen del Rivero
En San Esteban de Gormaz, del 7 al 11 de septiembre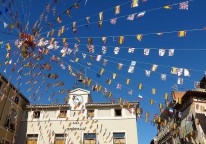 San Esteban de Gormaz celebra sus fiestas patronales en honor a la Virgen del Rivero y al Santo Cristo de la Buena Dicha, del 7 al 11 de septiembre. Algunas de las actividades que se celebran son conf...
Fiesta patronal Esteban de Gormaz
En San Esteban de Gormaz, del 7 al 11 de septiembre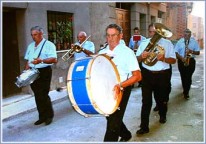 Están presididas en todo momento por el bullicio y la alegría de las peñas y charangas de la localidad, en las cuales están integrados la inmensa mayoría de sanestebeños. Durante los cinco días que d...
ENVIRONMENT´S INFORMATION
Ayllón
La villa de Ayllón se encuentra en el extremo nordeste de la provincia de Segovia, asentada en las faldas de una rojiza colina y lindando con la provincia de Soria. Al este se encuentra la Sierra a la que da nombre, la Sierra de Ayllón, coronada por el pico del Grado (1.613m.) junto al cual pasa la carretera que une a esta Villa con la provincia de Guadalajara. Ayllón está declarado Conjunto Histórico - Artístico de carácter nacional por Decreto 1.201/73, de 19 de mayo, y ha obtenido varios premios, entre ellos en 1973 el primer premio del Concurso de Embellecimiento de Pueblos y el accésit del Primer Premio Nacional en 1974. La Villa de Ayllón, desde que fue reconquistada, vio en sus calles a numerosos reyes: Alfonso VI, Alfonso VII, Alfonso VIII, Fernando III, Fernando IV, Juan II y ya en 1929, la infanta doña Isabel.
Tours
Casa del Ayuntamiento, Arco Medieval, Plaza Mayor Ayllón, Palacio de los Contreras, Convento de las Monjas Concepcionistas, Iglesia de Santa María la Mayor, Iglesia de San Miguel, Riaza, Maderuelo, Sepúlveda, Cañón del Rio Lobos, Hoces del Rio Duratón, Peña en Estebanvela, El Hayedo de la Tejera Negra, El Pantano de Linares, La Estación de Esquí de La Pinilla, etc...
Activities
Senderismo, Rutas en Bicicleta, Quads, Paseos a Caballo, Esquí, Multiaventura, Paintball, Rutas Micológicas, etc...